Business Directory
One definition of "community" is, a group of people who are considered a unit because of their shared interests or background.
Our School community shares a set of values and a strong commitment to providing children with every opportunity to become confident, well-educated young people.
We strengthen and support our community by endorsing businesses owned and run by our families, and those businesses that continue to support our school, some of which are listed below.
Bold Apparel
Bold Apparel is your solution for custom designed garments. Our goal is to provide high quality garments, superior customer service, and clean crisp designs to make you stand out. Our most popular products include sublimated: polos, singlets, t-shirts, shorts, tights, hoodies, track suits and more. Our customers include: sporting organisations, schools, universities, community organisations and business. No project is too big or small.
For more information, visit: www.boldapparel.com.au
Gibson Architects

Gibson Architects was founded on the 22nd of October 2008 by the company Principal, Mark Gibson. Mark graduated from Queensland University of Technology in 2002 and has been working in the industry for over twenty years. Prior to that, he completed a Diploma of Architectural Technology in 1997 at the Southbank Institute of TAFE. Mark is a registered Architect, a member of the Australian Institute of Architects, the Board of Architects of Queensland, the New South Wales Architects Registration Board and is PQC qualified to undertake consultancies for the Queensland Government. The Gibson Architects team consists of a diverse group of professionals who are passionate about delivering outstanding results and work which they can be proud of. Each staff member is a valuable member to the firm and as a team we strive to consistently deliver exceptional, functional spaces.
For more information, visit: www.gibsonarchitects.com.au
Sharp Abt
ABT group has also evolved in the technology sphere, by providing extended services on an interactive platform, such as Secure Printing Solutions, Workflow Solutions, Cost Allocation – Cost Recovery Software, Colour Management Systems, Document Management Automation, Cloud-Based Technology Solutions and full Business Solution Integration.
ABT  group is an exciting organisation which has rapidly positioned itself to be a market leader in a dynamic and competitive industry. As a leading provider of business essentials, our strong relationships with key manufacturers and the volumes we purchase gives us the ability to keep prices low using the competitive advantage of volume and efficiency. This means you reap the rewards of our significant buying power, taking your budget further.
For more information, visit: www.abtgrp.com.au
BUSINESSNAV
At BUSINESSNAV, we help businesses improve their financial position, grow with digital marketing and ultimately exit via business sale. We support our clients with in-house software solutions, which provide value and save time in the strategic process. BUSINESSNAV tailors its wide array of services specifically to your business, and its needs. With experienced advisors and a committed and passionate team, BUSINESSNAV is here to help you navigate your business to sustainable growth.
For more information, visit: https://businessnav.com/businessnav-services/
Orchard Business Advice
The team at Orchard Business Advice helps business owners to manage their operational, financial, and administrative requirements within their business. We have qualified and skilled business operators who gather, analyse and interpret your business' needs to grow no matter the economic climate.
Our team works closely with you and in consultation with your professional network to develop a three-year future Strategic Business plan. These plans include an overview of your Operational, Marketing & Financial strategies providing you with a well-researched, planned and time lined direction for the next three years.
Tony, the Principal, is a business strategist and licenced Financial Advisor and to find out more you can call us on 0439 554 155 or message Tony on LinkedIn www.linkedin.com/in/tony-orchard
GJ Walsh
Established in 1994 and operating from a beautifully renovated Queenslander, G J Walsh & Co grew quickly from its humble beginnings. By embracing a strong commitment to its clients, we were blessed with rapid growth due to a passion for quality, grounded in astute business values.
Greg Walsh founded the practice on the back of 18 years in the commercial sector. David Richardson joined the practice in 1999 as a willing graduate. Our business, professional and individual clients benefit from the most insightful, expert and informed financial advice.
Let our partners personally manage your affairs with the support of an expert team of professionals.
In 2005, we moved to our current location in Brisbane Street, Ipswich.
For more information, visit: www.gjwalsh.com.au
Pumpyard Bar & Brewery
88 Limestone or "Pumpyard" as it was known as in the last half of the 1800's, was Ipswich's first source of water. The water was from a naturally occurring spring and the townsfolk at the time commented on the freshness and sweetness of the spring water. At the turn of the century in 1901 the site became the premier centre for technical education in Queensland. The Technical College was eventually abandoned in 2000 until purchased by Ipswich locals ; James and Tracey Long in 2013.
The vision of the new owners was to restore these heritage buildings to their former glory while providing a new modern use.
As part of this redevelopment 4 Hearts Brewery was created.
For more information, visit: www.4heartsbrewing.com
JBS

JBS Australia is Australia's largest and most respected meat packer, marketer and exporter, supplying the finest grain fed and pasture fed meats to export and domestic customers for more than 20 years.
With approximately 12,000 employees spread across our offices, processing plants and feedlots, JBS Australia exports to more than 50 countries around the world.
JBS Australia's firm commitment to quality assurance and the implementation of the highest food safety control measures throughout the entire supply chain guarantees the safest and most reliable meat products on the market.
Our reputation for accuracy and attention to detail is reflected by our loyal customer base. We buy from Australia's best livestock producers to supply the world with Australia's best beef, veal, lamb, hogget and mutton.
For more information, visit: www.jbssa.com.au
Ipswich City Dental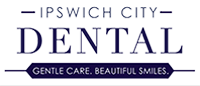 Ipswich city dental is a new dental practice dedicated to providing the Ipswich community with exceptional dental care. We are the fresh face in dentistry and specialize in dentistry for the whole family. We offer a complete range of dental services to accommodate the needs of the whole family. Our truly fresh approach to dental care is completely unique with our highly trained dentists and dental professionals offering patients a unique dental experience combining exceptional patient outcomes with an outstanding patient experience.
For more information, visit: www.ipswichcitydental.com
Milestone Medical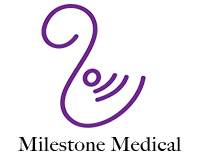 Milestone Medical is a family focused specialist medical practice.
Originally established by Dr Katie Taylor (Obstetrician and Gynaecologist) in 2003. Milestone Medical now includes Dr Paul Koch (Paediatrician), Donna Richards (Midwife and Lactation Consultant) and Julie Rew (Paediatric Enrolled Nurse).
Our focus is healthy women and healthy children.
We are supported by our Practice Manager Cassandra Lake and by our exceptional reception staff Jo Ryan.
For more information, visit: www.milestonemedical.com.au
Specsavers, Riverlink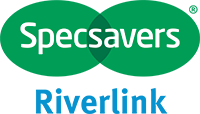 We are passionate about eyecare and our optometrists and retail dispensing teams in store are committed to providing Australian's with the highest possible standards of service and expertise.
At Specsavers Optometrists you can always come in to have your glasses adjusted or professionally cleaned. This service is completely free during the life of your glasses.
For more information, visit: www.specsavers.com.au/stores/ipswich
Best Wilson Buckley Family Law

We're the largest team of expert family lawyers in Queensland.
Our team offers a depth and breadth of expertise that we only dreamed of being able to provide in the early years. This gives you the knowledge that you are in many sets of safe hands, as well as options for how they work with us. It also gives our current and future team a truly collaborative environment to work within each day that only a practice of our nature can.
When we began our journey in 2009 we were the only family & divorce law firm in Toowoomba. Since then we have also become a local presence in Brisbane, Ipswich and North Lakes.
In 2015 we joined the Shine Group as their specialist family law business, offering a greater presence across Australia, with a vision to become part of a national network of like-minded firms offering a local service for families wherever they are.
Our purpose is simple. We practice family law in such a way that it honours the family you have built as well as protecting your financial wellbeing and the future of your children.
Every day we meet with people at their most vulnerable, as they experience the realities of separation and divorce. It is our duty to make sure that you feel safe sharing your innermost feelings and fears at a time when you feel like you cannot share any more of yourself with anyone else. So much so that our practice is built on a set of values that gives you that safety and security, a sense of purpose and the tools for your new life pathway.
For more information, visit: www.bwbfamilylaw.com.au
MA Kent & Associates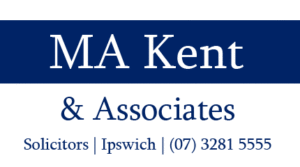 MA Kent & Associates' Managing Partners, Gregory Ploetz and Robyn Hartfiel, have focused on continuing the firm's tradition of providing Ipswich and greater Queensland with superb legal and financial advice.
In accordance with the beliefs held by the firm, a team of highly qualified and experienced legal professionals has been assembled to help our clients manage their affairs – from important family decisions to life's bigger choices, such as buying or selling property.
Our goal is to continue to develop relationships with the community based on trust and understanding and to remain one of Ipswich's leading law firms.
For more information, visit: www.makent.com.au
Premier Queensland

Premier Motor Service provides bus and coach travel along the east coast of Australia, between Eden and Cairns. We have been servicing the east coast for over 25 years, and our mission is to provide cost effective travel options and quality customer service to passengers in the cities of Sydney, Brisbane and Cairns, as well as the many coastal towns, villages and regional centres along Australia's eastern seaboard.
Our coaches are seatbelt equipped, offer climate controlled air-conditioning, aircraft-style recliner seating, panoramic glare free windows, on-board video entertainment as well as washroom and toilet facilities.
Premier Motor Service is part of the Premier Transport Group, a network of family owned and operated businesses providing exceptional customer service and travel options to its many valued passengers. We have grown from a small, local business to a company with over 600 experienced and passionate employees, and pride ourselves on providing cost effective travel solutions and comfortable, enjoyable journeys for our passengers.
The company's success can be directly attributed to the commitment it receives from its directors and staff members, all of whom work steadily to provide its current standard of excellence.
For more information, visit: www.premierms.com.au
Ipswich City Mechanical

Ipswich City Mechanical commits to offer honest repair advice about the condition of your car, offer repair options based on your needs and ensure that your car is repaired properly and professionally the first time, with quality parts.
We treat your and your car/s with the highest regard and offer superior customer relations, keep open lines of communication with you to ensure that your car/s are diagnosed and repaired correctly and efficiently, and to address any and all your concerns. We offer a clean and comfortable environment, to exceed your expectations in every way and to guarantee all repairs.
IGGS & IJGS staff, students and family offer: 10% discount on all services, wash and vacuum, Courtesy cars available as well a pick up and drop off in the local area (discount are not applicable for roadworthies).
For more information, visit: www.ipswichmechanical.com.au
Yamanto Vet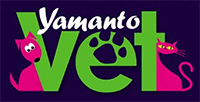 Our Veterinary Hospital provides modern, professional and affordable health care for your pets. We aim to make your pet feel at ease in our clinic with a caring and gentle approach to treatment and consultations. Our dedicated staff and leading veterinarians are all passionate about pets and avid animal lovers.
At our Veterinary Hospital, you'll be fully supported with sound advice first and foremost. We know that  helping our clients starts with providing a good understanding of health care issues and treatment options. With good advice and professional recommendations, you'll be well equipped to make the best ongoing health care decisions for your pet.
With fully equipped examination rooms, diagnostic machines and pharmaceutical stores we provide on-the-spot assistance for nearly all pet health and medical needs. Take a moment to meet our team and our own pets. We look forward to seeing you and your pet again at the next scheduled visit.
For more information, visit: www.yamantovet.com.au
Esteem
Founded by Internationally recognised Plastic Surgeon Dr Terrence Scamp, Esteem Medi Spa has been at the forefront of innovation and exceptional service in anti-ageing treatments for over two decades now. Esteem Medi Spa has a holistic approach to ageing and rejuvenation combining expert training with the latest advancements in the Aesthetics industry all delivered in a state of the art luxurious day spa setting.
With four convenient locations across South East Queensland; Fortitude Valley, Brisbane, Ipswich and Main Beach & Coolangatta on the Gold Coast, Esteem Medi Spa performs scientifically proven treatments by our highly trained Doctors, Cosmetic Nurses and Laser and Dermal specialists.
For more information, visit: www.esteemmedispa.com.au
Cute-to-Boot
Cute-to-Boot is a baby boutique like no other, located at the Top of Town, Ipswich. Owner, Toni Cochran, a local of more than a decade has carefully curated a stunning selection of baby and toddler boutique brands that are sourced locally and from around the globe. Stockist of quality baby and toddler clothes and accessories, wooden toys, children's books, organic baby skincare and nursery décor. Specilalising in newborn baby gifts and offering gift wrapping at no extra charge!
Cute-to-Boot is very proud and honoured to be one of the first brick and mortar stores in Australia to stock cuddle+kind and support their mission to feed children in need in over 66 countries.
Come and see us at 182 Brisbane Street, Ipswich, or visit us online: www.cute-to-boot.com.au
Quicksand Rebound Volleyball
Quicksand Rebound Volleyball is Ipswich's No.1 place to enjoy the sand without going to the beach. Come play, get fit, have fun and meet some great people. We have 4 lit outdoor rebound beach volleyball courts with ample spectator seating. We offer a large variety of competitions to suit any individual / teams experience level. Every completion is graded from social to competitive, so no matter what your age or experience level there is a competition perfect for you. We are located at 21 Agnes Street, Bundamba (behind the Bundamba Bunnings).
For more information, visit: www.quicksandreboundvolleyball.com.au
O'Reilly's
The O'Reilly family pioneered ecotourism in Australia when they began hosting visitors in Lamington National Park in 1915 and later charging for this service in 1926. In these days, the former O'Reilly's "Guest House" and slab huts took nature lovers two days via car, train and horseback.
Over the past 90 years O'Reilly's has earned its well‐respected reputation as being an exceptional property with quality experiences and customer service that offers guests value for money. Guests thrive on learning about the history and heritage of the Australian O'Reilly family including Stinson plane discoverer Bernard O'Reilly. Guests enjoy meeting second, third and fourth generation family members during their stay; this unique family involvement is passionately promoted; plus has been the popular subject of several books and movies.
The O'Reilly's brand philosophy is to offer every guest "green" experiences whilst the company's core operational values strongly support the history, heritage and education of the surrounding Lamington National Park.
The Park celebrated 100 years since gazetted in 2015 with the acknowledgement of Mick O'Reilly (Born 1893, Died 1979) as Queensland's first paid park ranger. This philosophy is strongly embedded within the design, construction and daily operations and sustainability ethos of the entire property.
The third generation of O'Reilly family now enjoys this responsibility of managing the Retreat and Villa precinct, and have continued the transition of this iconic business into become a multi‐faceted award-winning organisation.
For more information, visit: www.oreillys.com.au
Ipswich Laundry Service
Ipswich Laundry Service is a specialised domestic, commercial, and proud NDIS laundry provider servicing the Ipswich, Springfield, Indooroopilly and Moggill areas.
Our team offers a pickup and delivery service offering quality washing, drying and ironing services designed to suit your personal needs. We provide weatherproof laundry containers for our clients and will return your items neatly folded so all you have to do is put them away!
To "Get your weekends back" visit: www.ipswichlaundryservice.com.au or call 0499 66 77 99